Yes, the random fashion post.
Just because... I feel like it!
And I feel like it because...
I just got a super cute new coat that I just know is going to raise my grades! :D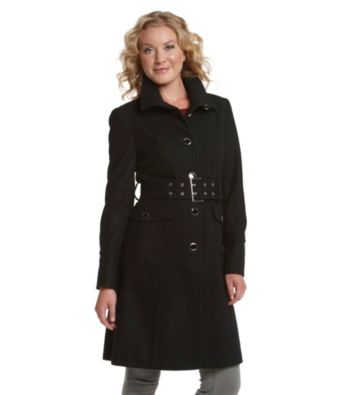 Isn't it cute? :)
While I'm at it, want to see what else I wore to school today? :)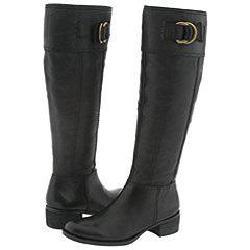 My usual standby: knee-high black leather boots.
(Mine don't have the buckles, though.)
My Christmas present - a black leather laptop/book bag.
(This one's relatively close to mine.)
Plain black A-line skirt.
(No random pockets on mine.) :)
And apparently there is no other like it in the world, but I also wore a red plaid ruffled long-sleeved blouse, with way smaller plaid and a lot more white than this. :D
And of course:
Yeah... okay, back to studying. :)